Thoughts on Art Making
Jan 28, 2020
One of the things I love about being an artist is the opportunity to experiment. I've had tremendous fun in my studio playing with all the possibilities that the media I use (acrylic paint with glaze medium).
One of the really interesting things I've discovered is that the paint, when mixed with the glaze, and allowed to dry on a plastic drop cloth, will not stick to the drop cloth. I can peel the dried paint/glaze and cut it up into tiny pieces, or blocks, or any shape that comes to mind. The work Ode to Jerusalem was built by cutting up dried pools of paint/glaze into one inch squares and reapplying these squares to a panel.
I'm still working on some of the technical issues with a similar technique, used to create another painting I've titled "Shattered Painting."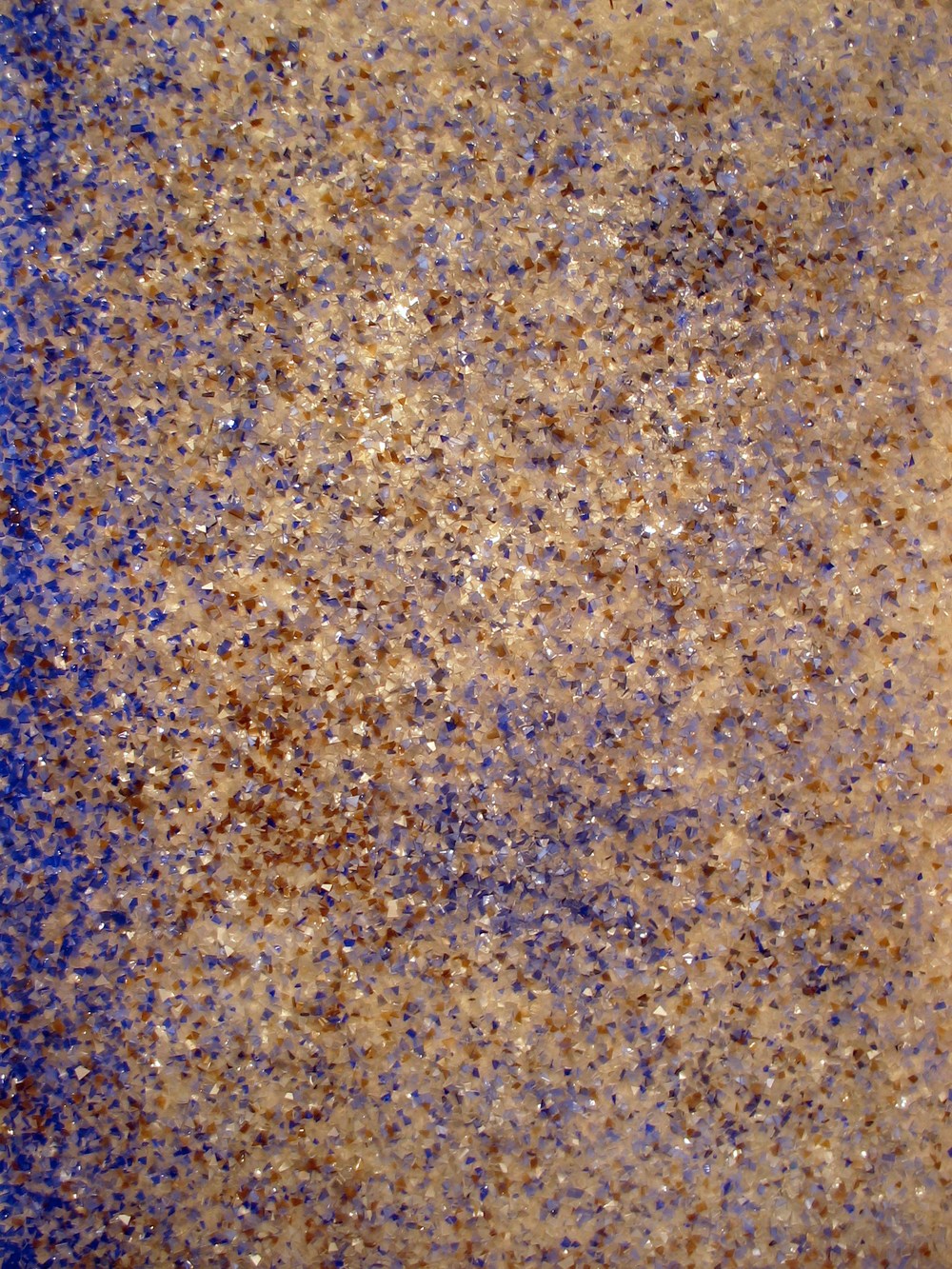 It's composed of thousands of tiny pieces of paint/glaze. One of the interesting features of this painting is the different textures that can be seen - because the paint/glaze has a matt finish on the side of the paint that touched the drop cloth, while also having a glossy finish on the opposite side. So the texture of the painting alternates between the matt and gloss as the pieces are seen really from all different sides. It's a very sculptural piece.
I'm still working on making sure that the pieces don't separate from the whole painting over time due to the force of gravity. When I perfect this aspect, I'll let you all know! But in the meantime, I am making the painting available as a beautiful scarf in my "Art You Wear" collection!